Tooth Extraction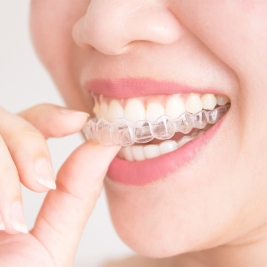 Tooth extraction is needed to be performed when patients suffer from broken, cracked, an excessively decayed tooth, advanced gum disease, or have a tooth which cannot be salvaged by filling or root canal. Tooth extraction may also be required during orthodontic (braces) treatment to create space, allowing alignment of your teeth.
The dental experts at Tooth n Care are counted among the most skilled professionals for teeth extraction services in East Maitland. Before tooth extraction, our dentist will perform a dental examination. It may be aided with an X-ray to allow our dentist to evaluate the internal aspects of the tooth, root and bone surrounding it. Our dentist will then formulate a diagnosis as to whether the tooth should be extracted. Tooth extraction may be performed under local, sedation or general anesthetic. Most extractions do not cause much discomfort. But if required, our dentist may prescribe painkillers or antibiotics.
Our team has expertise with tooth extraction, and the finesse in that skill has made us one of the most sought after clinics for tooth extraction treatment in Australia. We are committed to making it a comfortable experience for you.
Call us now : 02 4933 4667
Make Appointment Online Book Online