Our Technology
We have the latest in dental technology such as:
Intraoral Camera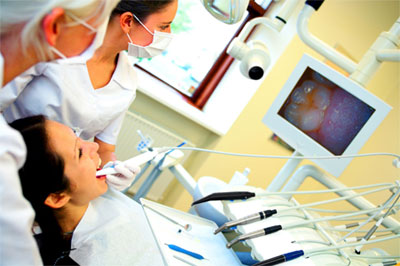 Our operatories are equipped with an intraoral camera technology that helps enhance your understanding of your dentist's diagnosis and recommended course of treatment. Instantaneous high-resolution images are sharp and clear with natural color quality. The images are displayed immediately and aids in patient communication when discussing treatment plans. The unit also allows documentation of treatment results through comparison of pre-op/post-op images. Details that may be missed by standard mirror examinations are captured permanently. The patient images are then saved in the office computer to provide a record of treatments, printed as communications to the patient, other specialists, your lab or insurance companies.
Apex Locator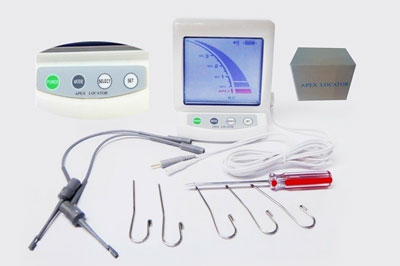 Apex locators were invented by a Japanese dentist, Dr. Sunada, in 1962 and are today an indispensible piece of equipment in root canal therapy. They are used in root canal treatment to determine the position of the apical foramen and thus determine the length of the root canal space. They save time in determining initial working length, save on the number of X rays taken, and are more accurate than x rays when used to determine length of the root system of the tooth. This translates to higher accuracy and better quality of work delivered to our patient.
In-Office ZOOM! Tooth Whitening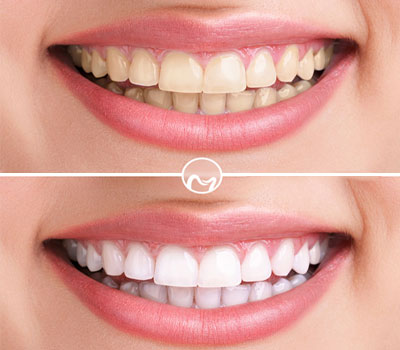 This is probably the most popular chair side Whitening system among dentists. A scientifically advanced procedure, it is not only safe, effective, fast and simple but it's also affordable!
The ZOOM! In-Office Whitening System will make your teeth dramatically whiter in less than an hour.The procedure is simple. It begins with a short preparation to cover your lips and gums, leaving only your teeth exposed. Your dentist will then apply a Whitening Gel, which when used with a special light will be activated and gently penetrate your teeth to break up stains and discolouration. Depending on how discoloured your teeth are patient preparation and procedure may take from 1 hour to hour and 20 minutes.
Sterilization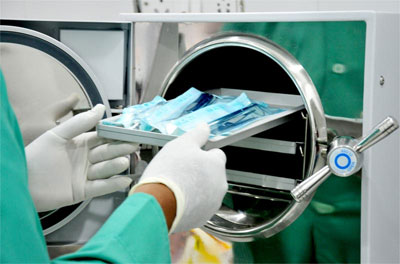 At our clinic, we regard sterility standards at the highest level. We meet or exceed all guidelines set forth by the Government of Australia as well as the Australian Dental Association. We employ hospital cleanliness standards and sterilization techniques. All our instruments are protectively vacuumed packaged until required.
Policies are in place to ensure that all rooms and equipment are properly set up and sterilized daily and after each use. We use protective equipment such as latex gloves, masks, eyewear, and lab coats. And when required, we use disposable items.
IN-CHAIR Entertainment - Ceiling Flat Screen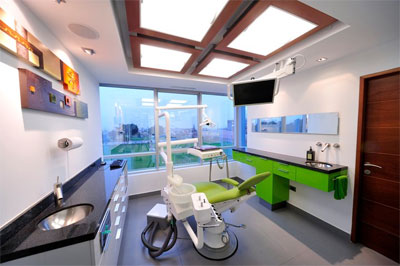 We have flat screens installed on ceiling so you can distract yourself with a movie or Netflix or some soothing music while you get your treatment done. It is great for anxious patients and also for those with long treatments.
Soft Laser Dentistry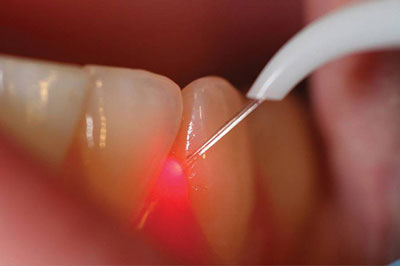 Soft Laser dentistry can be a precise and effective way to perform many dental procedures. If you consider yourself somewhat of an anxious dental patient and are seeking extreme safety and comfort, you might consider looking for dentists who have incorporated laser dentistry techniques into their practices and treatments like we have.
The potential for laser dentistry to improve dental procedures rests in the dentist's ability to control power output and the duration of exposure on the tissue (whether gum or tooth structure), allowing for treatment of a highly specific area of focus without damaging surrounding tissues. It is greatly used to treat Crown Lengthening, Gummy Smile, Muscle Attachment (Frenula), Soft Tissue Folds (Epulis).
Procedures performed using soft tissue dental lasers may not require sutures (stitches).
Certain laser dentistry procedures do not require anesthesia.
Laser dentistry minimizes bleeding because the high-energy light beam aids in the clotting (coagulation) of exposed blood vessels, thus inhibiting blood loss.
Bacterial infections are minimized because the high-energy beam sterilizes the area being worked on.
Damage to surrounding tissue is minimized.
Wounds heal faster and tissues can be regenerated.
CEREC Technology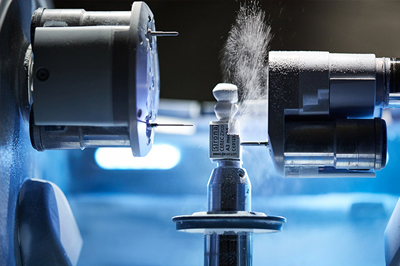 Single Visit Crown and Restoration: CEREC Technology
Chairside Economical Restoration of Esthetic Ceramics or CEREC is a relatively simple but amazing effective set of ceramic reconstruction services. These procedures allow your dentist to do restorations in a single visit using a variety of computer technologies. For people who are time-poor, want less drilling, or just want the best solution possible for their dental concerns, a CEREC dental procedure is the answer.
Why is CEREC Technology Better?
The old way of doing dental restorations was for you to have at least two visits. During the first visit your dentist would examine the affected area, put a temporary restoration in and send you away so the permanent ceramic filler could be made. This could take weeks in some situations, and it meant that you had to sit through at least two uncomfortable sessions in the dentist's chair.
But CEREC dental restorations are different. They allow your dentist to finish the procedure in a single session because everything is done using the latest technology. And as an added bonus, the restorations look totally natural, match the rest of your teeth, and are made from high-grade, non-toxic, and durable materials.
CEREC dental restorations can actually be cheaper than the older procedures. Because you only need to make one visit for a CEREC procedure and don't need to have messy impressions or temporary fillings made, it can actually be a very cost-effective procedure. The actual cost depends on the condition of your mouth, how much work you need to be done, and your health fund options, so talk to our dentist for a more precise idea of the costs involved.
CEREC Technology and Procedures
CEREC doctors are specially trained in the use of sophisticated dental technology and procedures. The following is what you can expect from your visit:
First, the tooth is cleaned in preparation for the CEREC crown or restoration.
Second, the tooth is photographed and stored as a three-dimensional digital model.
Specialized software then approximates the shape of the restoration and starts to design it while your dentist makes modifications when necessary. You can actually watch on the computer screen as the program designs your crown or restoration.
The finished design is sent wirelessly to the milling machine, which cuts out the precise shape of the restoration using diamond burs. This usually takes between four and twenty minutes depending on the size of the restoration and its complexity.
Then the CEREC crown or restoration is fitted to your tooth, restoring its original shape and returning it to full functioning.