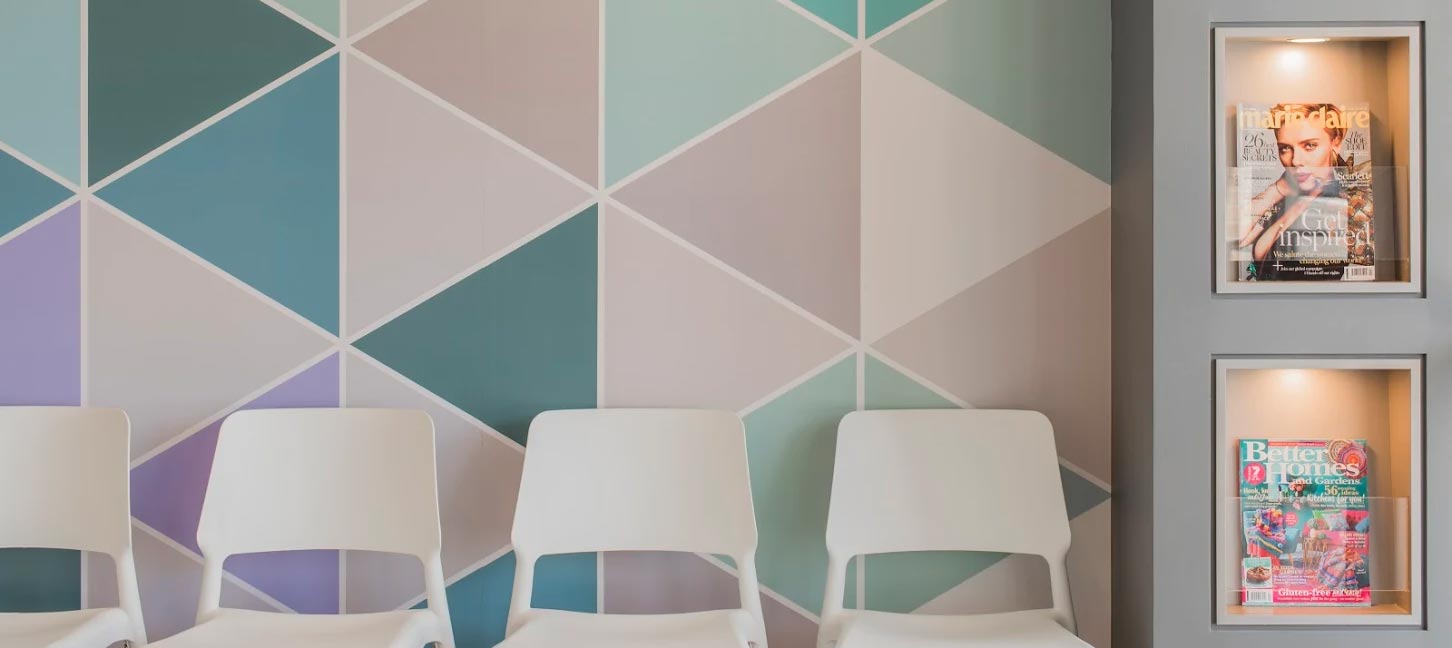 Welcome
Thank you for choosing Tooth n Care as your local dental practice. It's always a pleasure to welcome new clients to Tooth n Care. We'll make sure your experience is as pleasant for you as it is exciting for us.
Your First Visit
We would love you to visit us! We are located on Lawes Street, next to Australia Post East Maitland. The popular hair salon LILA & ALLAN are our lovely neighbors.
As this is your first visit, this information might help:
Train: We are 500 meters from Victoria Station & 1.2 km from East Maitland Station
Car Parking: There is ample on street parking and nearby Council Parking located next to the pharmacy YOUR DISCOUNT CHEMIST
Bus Stop: Right Opposite Bus Stop - Lawes St. Near Burg St.
Wheelchair: Easy Wheel-chair Accessibility
Reception
Our staff is friendly and approachable. They will warmly welcome and make you feel comfortable and relaxed. Please feel free to speak to any of our staff members for any assistance.
For your ease, we've an entrance ramp to provide access for mothers with prams as well as patients with wheelchairs and walkers. If you're bringing a child with you, we have a small play section we think they'll find enjoyable.
Medical History Form
As a new patient, you will be required to fill out a questionnaire about your medical history. We require that you fill our medical history form to the best of your ability, as this helps your dentist formulate the best treatment plan for you considering all aspects of your health.
Communication
At Tooth n Care, we strive to create beautiful and healthy smiles, giving you a holistic dental care experience in a clean and comfortable ambience.
We are a local family dental clinic, we genuinely want to get to know you. It's our mission to build and maintain strong client relationships. Our focus is completely on you and we are committed to understanding and meeting your needs as a patient. Please feel at ease and communicate your concerns and needs to us.
Your First Consultation
The first consultation is a comprehensive two-way conversation. We love to listen about your needs, your concerns and your expected outcomes.
To achieve this we communicate with you to build a trustworthy relationship.
- what's bothering you?
We do a thorough consultation with you to understand your oral health concerns and goals
- what's going on?
We look into the problem areas in detail and discuss them with you with your rectification options
- what we are going to do?
We discuss with you your Custom Treatment Plan to achieve your goal.
- what will be the results?
Lastly we discuss the outcome inside/out
Our New Patient Offer
Take Advantage of our New Patient Offer
NO GAP Full comprehensive check-up, treatment plan, x-ray, clean and fluoride treatment for ALL health fund patients (Flat rate $199.00 for no health funds)
Dental Anxiety & Fear
No dental visit should be unpleasant or uncomfortable.
At tooth n care our dental specialists are trained to ensure that every clinical procedure is carried out painlessly, safely and effectively - For child or for adult. This is done with the help of modern technology, which has enabled us to ease any potential discomfort dental treatment may entail.
Methods Used
In-Chair Entertainment : Distraction with netflix or music
Inhalation Sedation -Coming soon!
Sedative Medicines
Encouragement & Motivation
Please refer our PAIN FREE DENTISTRY to Know More
No Interest Payment Options
You and your family's dental health is our priority and we believe that you deserve to get dental treatment when you need it and not when you can afford it.
Therefore for your convenience we have various payment options for you to choose from.
Methods & Options
Cash, EFTPOS, credit cards (Visa, Mastercard)
Health fund claims through HICAPS
Government Dental Schemes - Medicare for CDBS - Department of Veterans' Affairs (DVA)
All Health Funds Are Welcome!
We ACCEPT Hunter Area Health Vouchers - Oral Health Fee For Service Scheme (OHFFSS)
Interest Free Payment Plan Available - Denticare Payment Solutions - Openpay
Pay For Your Dental Treatment Using Your Superannuation
For detailed information on Payment Options please visit our Payment Options