Laser Treatment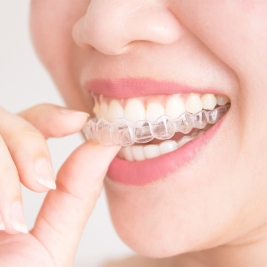 Laser means no need for needles or drills - sounds quite relieving while going to the dentist.
Lasers have long been used in different fields of Medicine. Laser technology is now well entrenched in dental care and has unbeatable advantages over traditional methods. It enables dentists to precise targeting of decay and preservation of healthy teeth. Since it eliminates the need for numbing injections and drilling in most of the cases, Laser dentistry is fast becoming one of the most popular treatment options for patients in Australia.
Laser dentistry in East Maitland
Tooth n Care is one of the most prominent dental clinics renowned for dental laser treatment in East Maitland, NSW. We have incorporated one of the world's fastest and most advanced laser equipment for dental treatments. Our dentist is an expert in providing laser treatment for fillings, laser teeth whitening and cosmetic gum surgery. Our dentist along with the team members are well-trained regarding the safety aspects of laser use and we always ensure to meet radiation standards. Therefore, while undergoing any laser treatment at Tooth n Care, you can rest assured regarding safety concerns.
Laser therapy for healing dental pain
Laser therapy uses lasers or LEDs to stimulate or enhance tissue repair and lessen pain and inflammation wherever the laser beam is targeted. The laser-based dental treatment does not just cut teeth or soft tissue, but also it supports healing after oral surgery. Their application reduces pain in the muscles around and to assist in the development of tissue involved in orthodontic treatment.
Decay removal and gum treatment with Laser Dentistry
Lasers can be used on the gums for different kinds of treatment needs. If decay reaches beneath the gum level, the laser is used to crop the gum back so a filling can be installed more easily. Lasers are quite efficient in stopping the gums from bleeding. Also, patients feel minimal pain while following laser-based dental treatments.
If you need to treat your dental problems without needles and drills, then consult Tooth n Care now, an outstanding destination for laser dentistry in East Maitland, NSW.
Call us now : 02 4933 4667
Make Appointment Online Book Online