Metal Braces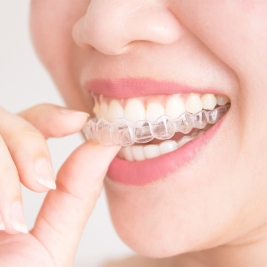 Take your first step towards an authentic and confident smile with Tooth n Care.
We all want to have healthy and bright smiles, although not all of us are born with perfectly aligned pearly white teeth to accomplish this desire flawlessly. Sometimes due to natural causes or genetics reasons or lack of oral and dental care results in some kind of abnormalities in our teeth and jaws.
Orthodontics consists of several kinds of treatments for misalignments in teeth and jaws, and dental braces are one way to fix such problems. Metal braces are one of the most widely-used and traditional types of dental braces. These are the most cost-effective orthodontic braces. Tooth n Care is renowned for cost-effective metal braces in East Maitland.
Usually, metal braces consist of metal brackets and wires. Traditional metal braces are the most-easily noticeable brace type. Modern metal wired braces are much smaller and less noticeable than their older versions. A few of the latest designs of metal braces even feature heat-activated archwires that utilise your body heat to aid in relocating teeth faster and less painfully.
Metal braces are the most affordable in cost when compared with ceramic aligners or Invisalign. Metal braces also come with the option of fun coloured bands. Such versatility allows you to personalise them according to your favourite colours.
Are you planning to get a Metal Braces in East Maitland, NSW? If yes, then no need to look further than Tooth n Care. We have the best team of dental experts for fulfilling such needs.
Call us now : 02 4933 4667
Make Appointment Online Book Online