Clear Braces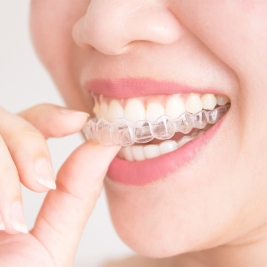 Achieve a dazzling smile that doesn't have an age limit with clear braces from Tooth n Care.
A fabulous smile simply makes you a lot more charming. It is one of the first things other people notice on your face. A bright, beautiful smile is a powerful asset to make others attracted towards you. Although sometimes due to improper alignment of teeth it becomes hard to attain such a smile. As a renowned orthodontic clinic for clear braces in East Maitland, NSW, at Tooth n Care, our experts put their best efforts for creating your new and flawless smile.
How ceramic braces differ from metal braces
Ceramic braces or clear braces are quite similar to the traditional metal braces you know. The major difference is that they're made from a clear or tooth-coloured ceramic material instead of meta. That speciality makes them blend in better and mingle with your teeth. Although this type of brace is not completely transparent, they are less visible than their metal equivalent.
While ceramic braces are the identical size and shape as metal braces, they differ from them being tooth-coloured or clear brackets. That difference provides it less noticeable appearance in comparison to metal braces. Ceramic braces are a great choice for those who want the quick results of metal without standing out so much on the teeth.
If you're a candidate for orthodontic treatment through ceramic braces in East Maitland, NSW, then we at Tooth n Care are here to provide you with the smile of your dreams.
Call us now : 02 4933 4667
Make Appointment Online Book Online