Single Visit Crowns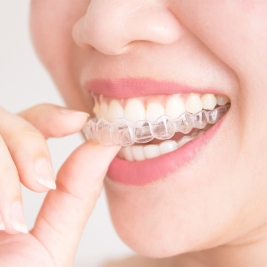 Transform your smile on the same day with Tooth n Care.
The experienced dental expert and well-trained team at Tooth n Care are reputed for providing outstanding tooth restorations through the same-day crown in a pleasant environment. The crown treatment usually requires at least a week to be executed, from initial consultation along with the impression-taking process to fixture. With One Visit Crown, it's all done on the same day. Therefore, if you need a single visit crown in East Maitland, NSW, then visiting Tooth n Care is the perfect solution.
How dental crowns help you to improve your smile and gesture?
Dental crowns offer a simple solution for various dental problems. Some of the reasons when you need a dental crown are as follows:
Your tooth is cracked
A worn-down tooth
You've just had a root canal treatment and a crown is needed to restrict the affected tooth from cracking apart
You have a large filling which is failing as it has completed its life cycle
When you substitute a broken filling and restore the cavity, often it requires extra protection to hold the tooth together and to check more cavities from occurring
Although there are many types of dental crowns available for tooth-restoration treatment such as porcelain fused with metal, all-ceramic, zirconia and gold. At Tooth n Care, the dental expert does a thorough check to advise you what is best, depending on where the tooth to be capped is located in your mouth.

With Same-Day Crown service from Tooth n Care, you no longer need to fix and visit multiple dentist appointments into your busy schedule. Also, you do not need to break the bank if you need to get a dental crown. We offer the most cost-effective single visit crown in East Maitland, NSW. Restore your teeth and your smile with us.
Call us now : 02 4933 4667
Make Appointment Online Book Online