Oral Hygiene in Oakhampton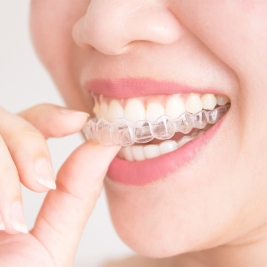 Maintaining regular oral hygiene routine is very important in maintaining the long term health of your teeth and gums. Bad oral health may lead to other health issues like stroke and heart disease. Tooth n Care places a very high importance on preventative and diagnostic oral care. We, at tooth and care, offer the best oral hygiene checkup in Oakhampton. We at our clinic strive to help all our patients attain optimal oral health. Dental or oral hygiene refers to the practice of keeping the mouth, teeth, and gums clean and healthy to prevent disease.
Our recommendations for you -
Maintaining an optimum oral hygiene is a blend of -
Brushing your teeth twice daily with fluoride toothpaste.
Flossing each night as brushing alone only cleans up to 60% of the teeth surface.
Using a mouthwash as many mouthwashes contain antibacterial ingredients to help prevent gum disease and fluoride to help prevent decay.
To Visit the dentist every 6 months for a routine check-up and professional clean.
We, at tooth and care, offer the best dental checkup and cleaning in Oakhampton.
We offer the best in class oral hygiene remedial measures
During your oral hygiene check-up in countryname, our dentist will do a thorough dental examination to assess your overall oral health and other problems like tooth decay, cracks, gum disease and old dental work which have worn out and need replacement.
If there is any dental problem to be addressed, our dentist will discuss and provide you with the best and minimal invasive treatments. We, at toot and care, are your one stop solution to maintaining best oral hygiene.
To make an appointment: Call us now 02 4933 4667
OR Make your booking online Book Online