Dentures in Oakhampton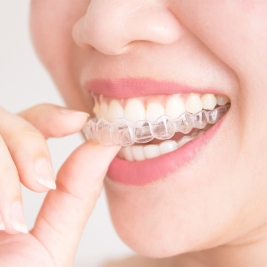 Dentures are removable structures which are used as a replacement of missing teeth. They are the artificial teeth which promote normal functioning of the human mouth. Dentures, also known as fake teeth, are recommended for the people who lose their teeth at an early age. Avail your best Denture Treatment in Oakhampton. At tooth and care, you are rendered with top quality dentures at affordable prices without consuming too much of your time.
Types of dentures
Avail your best partial Denture Treatment in Oakhampton.
Dentures are made of porcelain and acrylic resin. Porcelain dentures have a more natural look and match easily with the remaining teeth. But porcelain/ partial dentures are prone to break easily and can wear down the remaining teeth hence, are better used as complete dentures rather than partial.
Whereas, on the other hand Acrylic resin dentures are light in weight and easily adjustable. They fit best and make the jaw movement smoother.
We offer full dentures which are suitable for those people who have already been using or are at present wearing dentures and have no natural teeth left. So whether you are replacing your older set of dentures or just require a backup set or are interested in enhancing your smile, we have diverse qualities and classes of dentures to benefit your pocket.
PROCEDURE INVOLVED IN PLACING DENTURES
We, at tooth and care first take the impressions of your jaw to analyze how well they relate to one another and whether they have spaces in between them. Gradually, a wax model is then prepared to check the fitting. Final Denture is made with the wax model. Finally, the patient is made to try the final set of dentures and if necessary adjustments will be made. The dentures that we provide come with assured warranty and are made using the full-proof techniques in our very own certified labs. Also, our staff is equally trained and experienced enough to comprehend the needs of their clients. Our goal, at tooth and care, is to give our clients in Oakhampton, the dentures they want which bolsters their esthetics and makes their speech clearer again.
To make an appointment: Call us now 02 4933 4667
OR Make your booking online Book Online