Laser Treatment in Tarro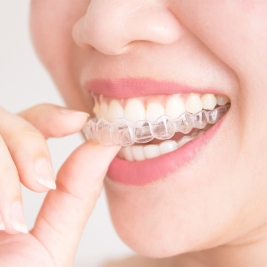 Laser dentistry is using lasers to treat a number of different dental conditions. Laser dentistry offers a more comfortable and relatively easy treatment option for a number of dental procedures involving hard or soft tissue compared to drills and other non-laser tools. Laser treatment stands for light amplification by the stimulated emission of radiation.The dentistry instrument creates light energy in a very narrow and focused beam. This laser light is effective in the treatment when it hits tissue, allowing it to remove or shape the tissue. We, at tooth and care, offer the best and effective dental laser treatment in Tarro.
Benefits of using laser dentistry
There is potentially a reduced need for sutures with soft tissue lasers.
Bleeding is minimized in treated soft tissues, as the laser beams promote blood clotting.
The chances for bacterial infections is lower because the laser sterilizes the area.
Wounds heal at a faster rate, and it's possible for tissue to regenerate.
The laser procedures may involve less damage to the surrounding tissues.
We, at tooth and care, offer the best and effective dental laser treatment in Tarro.
We perform the best laser treatments
There are two main types of procedures that we incorporate for laser dentistry - hard tissue and soft tissue procedures. Hard tissue refers to the teeth, and soft tissue refers to the gums.
Common hard tissue procedures include:
Cavity detection. Lasers can detect cavities early by finding evidence of tooth decay.
Tooth preparations and dental fillings. Easily available local anesthesia and traditional drills are often not needed with laser treatments. Lasers can easily kill bacterias in a cavity, which can aid in the long-term health of a tooth.
Treating tooth sensitivity. Teeth having sensitivity to hot and cold can be treated with dental lasers that seal tubules on the tooth's root.
Laser dentistry is used in different procedures, including:
treating hypersensitivity
treating tooth decay
treating gum disease
whitening teeth
We, at tooth and care, offer the best and effective laser treatment in Tarro.
To make an appointment: Call us now 02 4933 4667
OR Make your booking online Book Online